Portfolio Preparatory (For Children Age 10 to 12)
Portfolio Preparatory
Our Portfolio Preparatory Classes welcome students who intend to apply to local art schools, Art Elective Programmes in government schools and art institutions abroad. In this course, our teacher will focus on guiding you in creating works that show substantial degree of quality, and in the process build up your understanding of the mediums and processes, teaching you how to consolidate ideas & present your work.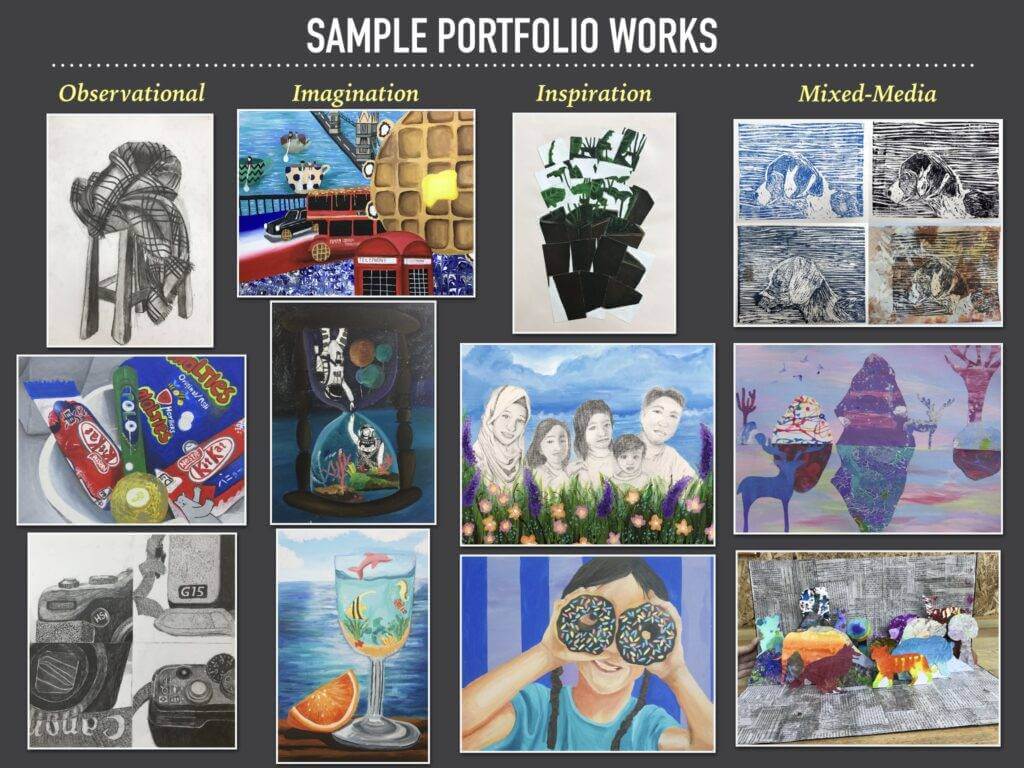 Admission into art programmes & college is, in general, through the following:
Portfolio Submission/Showcase
Drawing/Painting/Visual Arts & Design Entrance Test – on the spot/assignment-based
Interview
Two or more of the above
What will admission tutors/assessors be looking for?
Ultimately, admission tutors/assessors will be looking out for creative and artistic potential in applicants that they want to develop further – namely, the ability to draw, paint, create 2D and/or 3D works, and the development of ideas. And all of these will be reflected in your portfolio. Your Portfolio also tells your admission tutor what you are currently capable of producing and it is often the main criteria in their selection of applicants.

What we will be doing:

Assessment of student's background/works done prior to the course
Consultation of choice of medium & presentation during the course
Completion of 10 artworks during the course
Each Module = 10 lessons, twice weekly
Module Fee: $480 for 2 hours OR $690 for 3 hours
Registration Fee: $25
Deposit: $100
Annual Material Fee: $50
Artgrain Journal Book: $12
Trial Lesson (one lesson): $50 (2 hours)
Schedule: Thomson Branch / Bukit Timah Branch / Parkway Branch