Dear Parents,
This week, we started live-streaming classes with all of our age groups, and we are pleased to announce that we have successfully transitioned to conducting all our classes online. Here is a glimpse of what has been going on at Artgrain!
For these two weeks, we are working on our yearly drawing assessment for all levels, which gives students the chance to learn and practice realistic drawing skills. Our students have been working hard to follow the teaching and execute their drawings independently!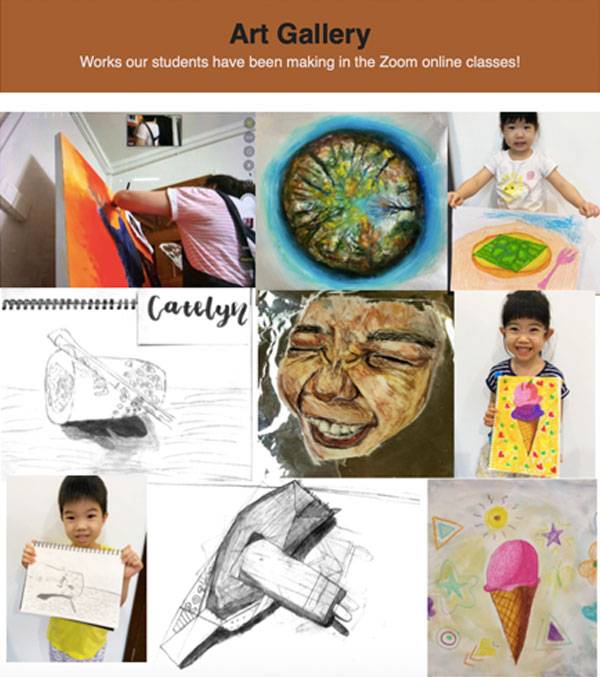 We are grateful to all our parents for your support during this time, and your openness and flexibility to help your children access this technology. These times may be uncertain, but we are committed to continuing to engage our students in art, and to adapt our teaching and classes so that they can continue.
At the same time, we are listening to parents' feedback about the online class. With that in mind, this is the class policy that we will be implementing for the rest of this module.
**Complimentary Lessons**
Students aged 2.5-8 years old will be eligible for 4 complimentary lessons
Students aged 9-18 years old will be eligible for 3 complimentary lessons
Complimentary lessons will be applicable for students who have paid for the full 10-lesson cycle from 24 Feb – 3rd May, AND who have made payment for the next module (4th May – 28th June).
Complimentary lessons are not applicable to suspended or withdrawn students.
Complimentary lessons are in the form of fee subsidy
As always, our centres remain open to assist in administrative matters, and for parents to collect materials. Please feel free to send us a call or text to discuss any issues. We appreciate your communication with us and your continued support of Artgrain!
Regards
Tan Meng Hua
Head, Artgrain