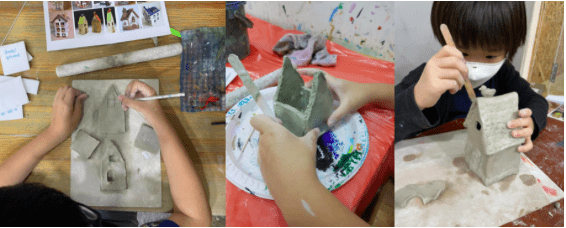 Dear Parents,
Our students had lots of fun with our recent special project, where they learnt to plan and build clay houses, using a slab construction technique. Working with clay tools, they learnt to roll out the slabs, and cut out the walls, floor, and roof of the house. Then they put the houses together by using scoring and slip technique, and finally, decorated and painted their dwellings!
We would like to share with you a few highlights of their masterpieces.
We were so glad to be able to do this hands on project with the students, and allow them to experience the creative challenge of building in clay. We hope this special project will be a fun memory for the kids! 
Regards,
Artgrain Teachers