Every year at Artgrain, we conduct a painting assessment for our students, in order to ensure we are giving them good foundation in painting skills! This year, it coincides with our annual internal Art Competition.
After much discussion by the teachers, we have selected our Top Artists for the competition. Students who are chosen will soon receive a prize and certificate.
In this email, we will explain a bit about how we assess painting at Artgrain, and feature winners and their works.
We will also be showing all students' works in an online exhibition. Stay tuned for the link on our Instagram soon!
How do we assess painting at Artgrain?
Find out about our assessment criteria in this short video.
In the following video, Teacher Josephine explains how she conducts the painting assessment with her online class students.
Full List of Winners
Just a few featured paintings… (if only we had the space to include them all!)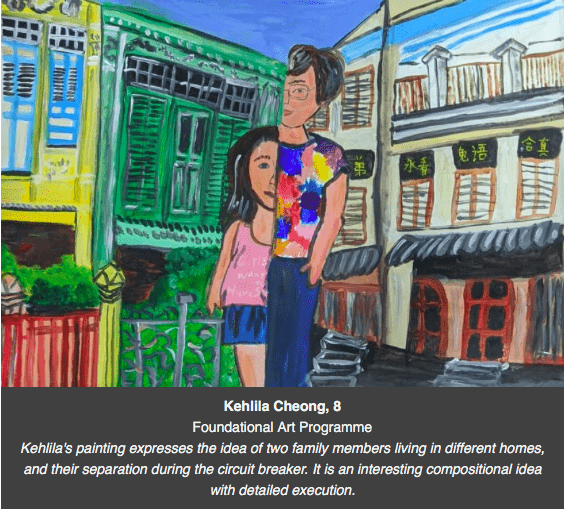 Exhibitions of Students' Work
We will be releasing a link to exhibitions of all our students' work over Instagram soon! Stay tuned and follow us at @artgrain!