Branch Details
Location:
1 Marine Parade Central, #07-02 Parkway Centre S(449408) S(588996) 
How to get there:
Nearest Bus Stop
Bus 15,31,36,43,48,134,135,196,197,853C,966
Walking 0 mins from bus stop 92041
Opening Hours
Mon & Thur: 1pm to 7pm
Fri: 1pm to 9pm
Sat & Sun: 9am to 6pm
Closed on Tuesday, Wednesday and Gazetted Public Holidays
Hotline
(+65) 6344 0204
Whatsapp
(+65) 9233 1165
Email
pw_info@artgrain.com.sg
Artgrain @ Parkway
Dear Artgrainers, Book your make up classes. Do arrange for your child's make-up class at least one week in advance, as make-up class is subject to availability. There will be no rescheduling of arranged make-up classes when a child fails to turn up and attendance will be counted.
Ms Grace Chen
Ms Grace Chen graduated from the California College of the Arts with a Bachelor's in Fine Arts. She believes that art education is a space where people can begin to take ownership of their creativity and learn to think freely and change the world around them. Her own drawings and paintings deal with themes of personal identity, the power of storytelling, and the borders between individual and universal experience.
Medium: Drawing, Painting
Ms Isabella
Ms Isabella believes that art is a very powerful way to go deeper into the experience of being human, and to develop important skills of empathy, emotional sensitivity, and the ability to think holistically as compared to thinking linearly. Currently she is creating art in an art duo called MIRROR (http://mirrorart.space), and her past portfolio can be viewed here: http://mirrorart.space/teng-yen-lin
Medium: Painting, Installation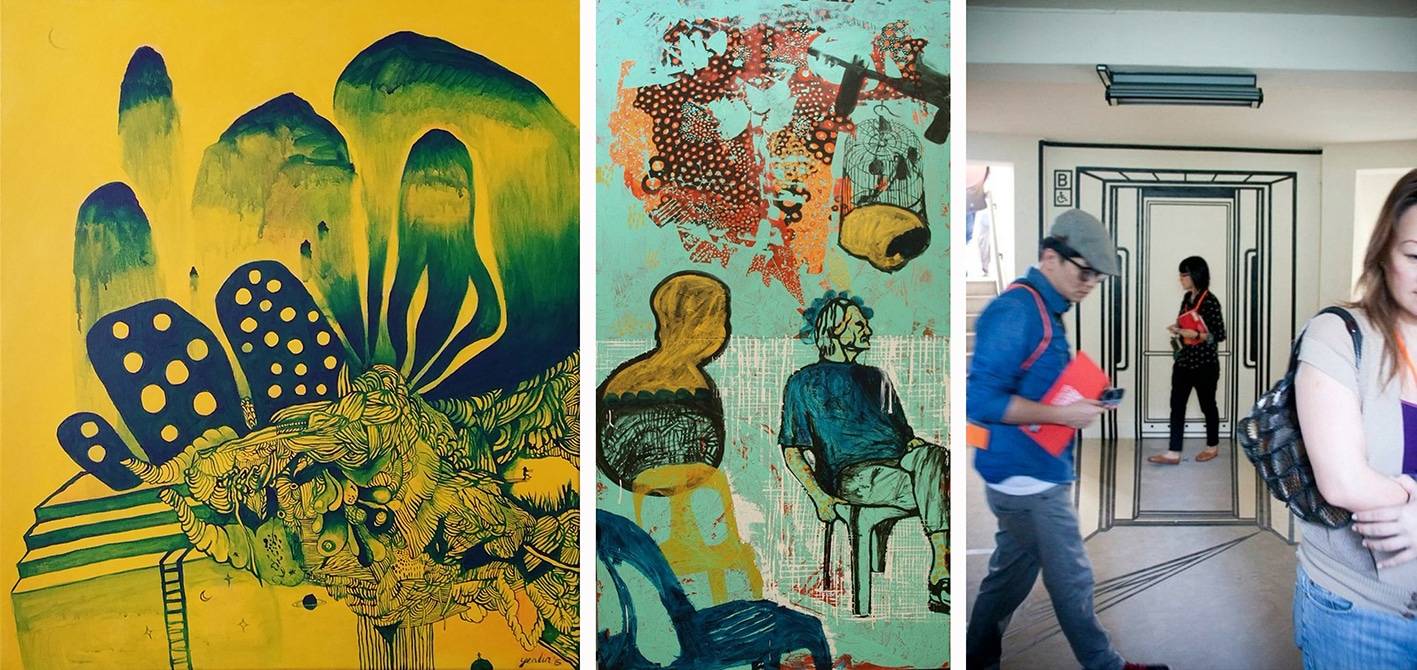 Mr Hubert Loi
To Hubert, it is the process of creating his works that is what art and design is about.After all, art and design to him is an expression, a statement and a direct representation of one's self. He also believes it to be a process where we manifest our ideas that reinterpret the notions of what is art conceptually.
Hubert has graduated with a Diploma in Fine Art with Distinction from Nanyang Academy of Fine Arts (NAFA). Despite his major in painting, he strongly believes in being versatile in art and design and conceptualising it to have its significance. He also enjoys working with different mediums that can be used to create both two and three-dimensional artworks.
Currently, Hubert is an undergraduate pursuing his Bachelor (Hons) in Fine Arts in Design Art with a minor in art history at the School of Art, Design & Media in Nanyang Technological University. By taking this step, he aims to build on his NAFA foundation and hone his art (Fine art, art history, exhibition & curatorial studies) and design (Brand identity, Experiential & visual communication) practice and research in NTU.Through this, he looks forward to being able to not only deepen his knowledge and skills set but also to contribute back to the local art and design scene through engaging in interdisciplinary practices that brings about interactivity through an immersive experience.